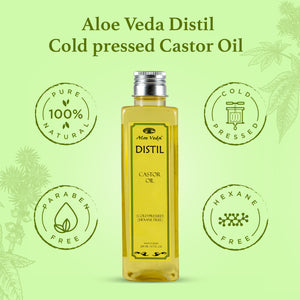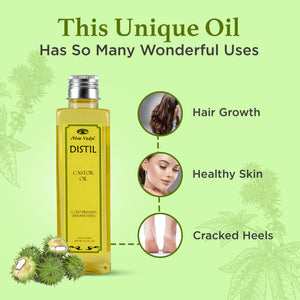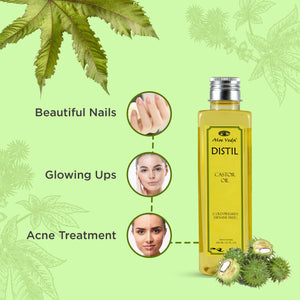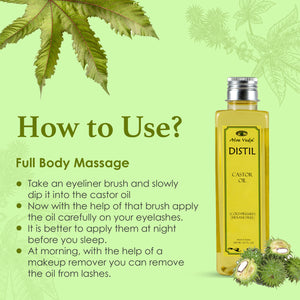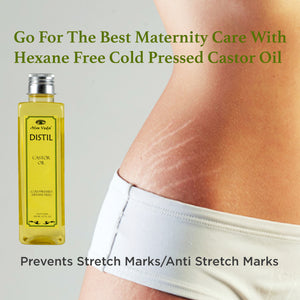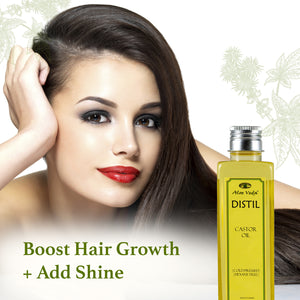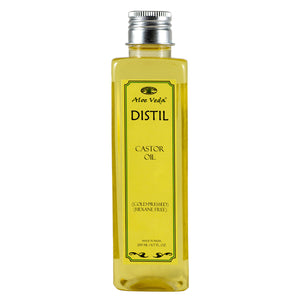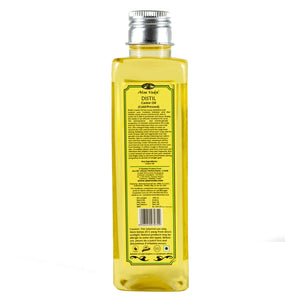 Description
Distil's Castor Oil is pure, solvent free and an excellent conditioner for the hair and skin. When massaged into the skin, Castor oil is able to penetrate skin tissue deeply and nourishes from within. The ricinoleic acid in Castor Oil protects the scalp and hair from dry scalp that can cause hair loss. The omega-9 fatty acids in castor oil nourish the hair and scalp and keeps its healthy. Rub castor oil on your scalp and the roots of your hair to promote healthy hair and and scalp. Rub in a small amount around your eyes and face before bed, washing it off the next morning. Castor Oil promotes healthy skin, lightens scar marks and softens rough or thickened skin. Rub a small amount of castor oil over your stomach and thighs daily to prevent stretchmarks during pregnancy or periods of weight gain.
Ingredients
Cold Pressed Castor Oil (Hexane Free)
How to Use
Use on hair, scalp, face and body and in alternative medicine such as traditional oil and foot massages, hair & scalp massages and ayurvedic treatments. Due to the thick and sticky consistency of pure Castor Oil, dilute with thinner oils such as Virgin Coconut Oil, Grapeseed Oil or Extra Virgin Olive Oil for Hair application.