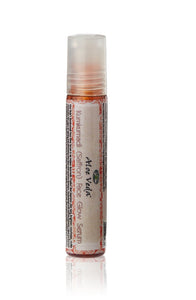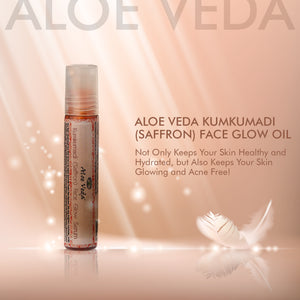 Description
Aloe Veda's Kumkumadi Face Glow Serum is an unique Ayurvedic Product that improves skin tone, brightens complexion, visibly diminishes the signs of ageing and eliminates fine lines and restores firmness. Formulated with Saffron Extracts, Liquorice Extracts & Sandalwood Oil in a base of Black Sesame Oil which keeps skin supple, soft and toned, this serum contains natural anti-oxidants, rejuvenants and emollients that give lusture to the skin and nourishes it while restoring firmness, increasing collagen and eliminating fine lines and serves as an astringent, heals damaged skin tissue and clears dark spots.
Ingredients
Cold pressed Sesame Oil ; Goat's Milk (Gaudugdh) ; Glycyrrhiza Glabra (Liquorice Extracts / Yastimadhuh) ; Crocus Sativus (Saffron / Kesar) ; Pterocarpus santalinus (Sandalwood Essential Oil / Chandan) ; Monochoria Vaginalis (Indivarah) ; Laciferra Lacca (Laksha / Shellac) ; Rubia Cordifolia (Manjistha) ; Ficus Benghalensis (Nyagrodhah) ; Prunus cerasoides (Padmaka / Himalayan Cherry) ; Padmam ; Vetiveria Zizanoides (Vetiver / Khus / Usirah)
How to Use
Before bedtime, clean and moisten skin with cool water or Aloe Veda Cypress & Witch Hazel Alcohol-free Toner. Apply roll-on to face and gently massage into skin. Leave overnight. No moisturizer needed. Note: Ingredients such as Sesame Oil, Sandalwood & Saffron can stain so put a towel on pillow. After use for 8 weeks you will see noticeable improvement in the luminosity and texture of your skin and prolonged regular use increases the production of collagen, dramatically improves elasticity, texture and leaving the skin radiant.