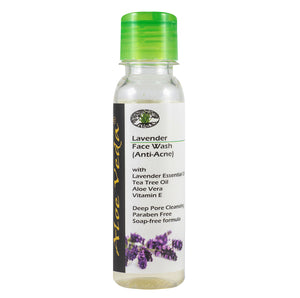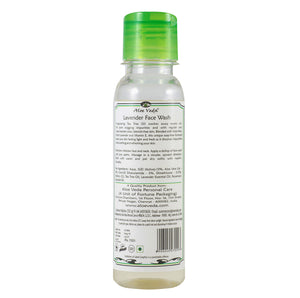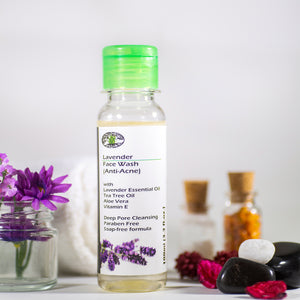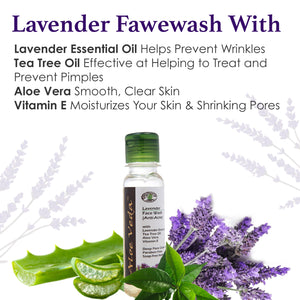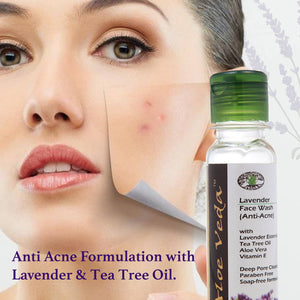 Description
Aloe Veda's Lavender Face Cleanser with Tea Tree Oil is an Oil-free, non-comedogenic formula, containing active ingredients that destroy bacteria in the face pores that can lead to breakouts and inflammation but is mild enough not to cause irritation or inflammation of the skin. Being Oil-free and non-comedogenic, it won't clog the pores of your face but will cleanse the skin of bacteria, dirt, excess oils, toxins and dead skin cells and aid your face in shedding old skin and allowing new, baby skin to grow in its place. It is enriched with Aloe Vera, moisturizing plant Glycerin and Allantoin and will not strip your face of its natural oils. Does not contain harsh ingredients such as Alpha Hydroxy acids, parabens and alcohol. Rinses off easily ensuring that skin does not get dry and itchy due to the sticky film deposited. Contains pure essential oils & nutrients to suit all skin type. The formula is cruelty free and 100% vegetarian.
Ingredients
Aqua ; SLES (Active)- 13% ; Aloe Vera Gel - 4% ; Coco Di Ethanolamide -3% ; Dimethicone - 0.5% ; Tea Tree Oil ; Lavender Essential Oil ; Rosemary Essential Oil.
How to Use
Wash face and hands with cold water. Take coin sized portion of Face Wash in palm of hands and gently massage into face. Rinse thoroughly and pat face dry. Follow with toner, moisturizer & serum ritual. Use 1-2 times per day.