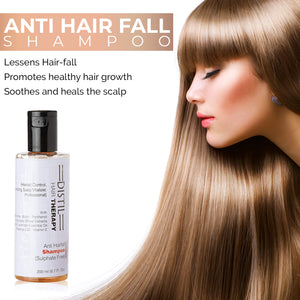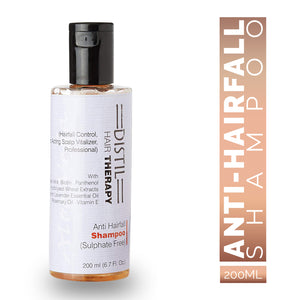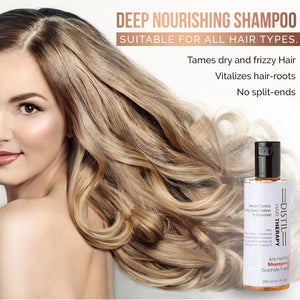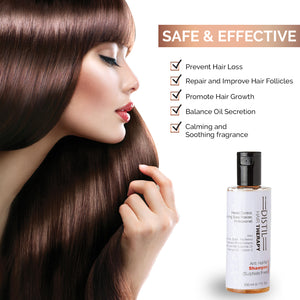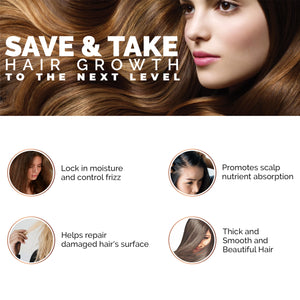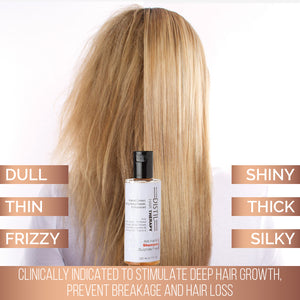 Description
Distil's Anti Hairfall Professional Shampoo is a sulphate-free formulation blended with Aloe Vera Leaf Extracts, Hydolysed Wheat Extracts and natural essential oils that nourish the hair and scalp and vitalise the hair roots to control hairfall and premature greying. Regular use stimulates the hair follicle and promotes healthy hair growth. Aloe Vera sootheS and healS the scalp keeping it smooth and moisturised. THE calming and soothing fragrance of pure essential oils, improves blood circulation, relieves stress and in turn helps control hair loss, as insomnia, stress, depression are among the common causes of hairfall.
Ingredients
Aqua, Sodium Lauryl Sarcocinate - 40% ; Carbopol - 6%; Aculyn 60 – 6% ; Coco Diethanolamine - 6%; Aloe Vera Leaf Extracts – 5% ; Ethylene Glycol Monostearate – 3% ; Tween 20 – 2% ; Hydrolysed Wheat Extracts – 1%; French Lavender Essential Oil – 1% ; Rosemary Essential Oil – 1% ; Microcare ITO
How to Use
For best results, coat wet hair with 5-8 ml of shampoo. Gently massage the scalp and roots with fingertips to work into a lather. Lightly squeeze the shampoo from roots to ends. Leave on scalp for 2-3 minutes with gentle massaging to enable Herbal Ingredients to reach and fully act on the scalp and roots. Rinse thoroughly untill all the shampoo and suds are fully washed off. Use Aloe Veda Wild Lily Conditioner or pH Balanced Lemongrass Conditioner.