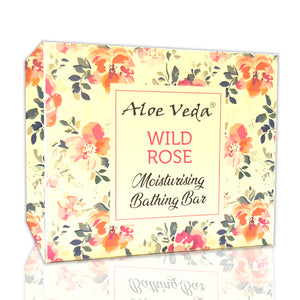 Description
Purify your senses with the delicate fragrance of wild rose and holy Basil combined with Aloe Vera & natural Glycerine. Indulge in a personal aromatherapy experience that is calming and purifying. Feel touched by natures own spa while you meditate. Contains aloe vera, natural glycerine and natural antioxidants that is naturally hydrating and gently cleanses, rejuvenates and recharges your skin making your skin bright, smooth and soft.
Ingredients
Soap Noodles Base ; Aloe Vera Leaf Extracts ; Sodium PCA ; Glycerin ; Vitamin E ; Holy Basil Oil ; Wild Rose Fragrance & Essential Oil blend
How to Use
Turn the shower to the temperature that suits you best. Wet your soap and then run it all over your body, covering yourself in suds and then thoroughly rinse off. Store soaps after use in a covered container e.g covered slotted soap dish, that allows air circulation, and in a cool, dry location to allow the soaps to breathe. Caution:- Handmade natural soaps are high in natural glycerin and vegetable oils and non-ventilated, humid storage may result in rancidity and low usage life. Keep your stored soaps out of direct sunlight, as natural ingredient colors may fade.