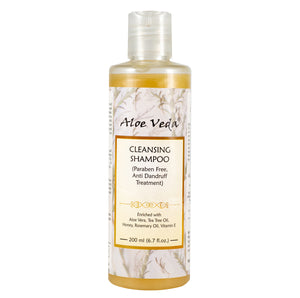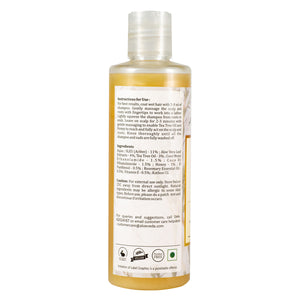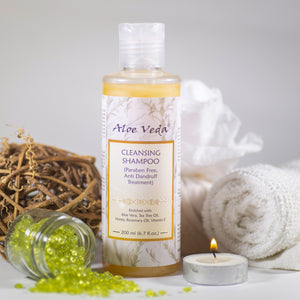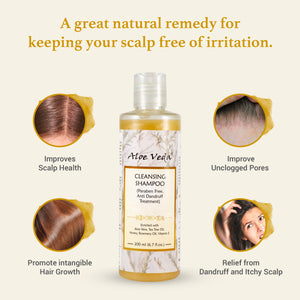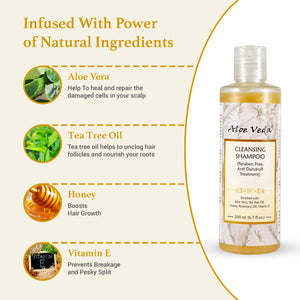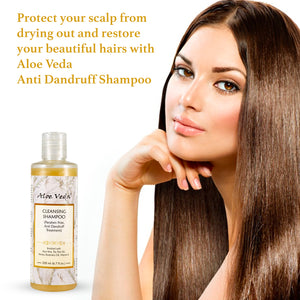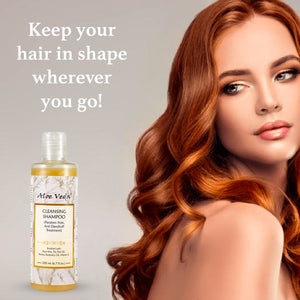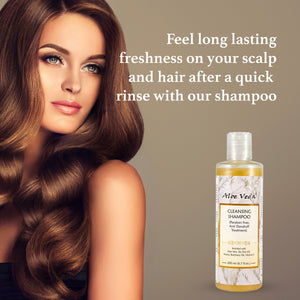 Description
Specially blended with Tea Tree Oil, Rosemary oil, Neem oil & Honey, this antibacterial and antifungal shampoo provides relief from dandruff and dry, itchy scalp. It cleanses dead cells to remove dandruff and repairs damaged hair. Use daily in acute cases. Made with carefully selected active ingredients and botanicals that have proven therapeutic properties to treat dandruff and bring vitality & strength to the hair.
Ingredients
Aqua ; SLES ; Coco-Mono Ethanolamide ; Coco-Di Ethanolamid ; Ethylene Glycol Monosterate ; Aloe Vera Leaf Extracts ; Kathon CG ; Allantoin, Tea Tree Oil, Rosemary Oil, Neem Oil, Honey.
How to Use
For best results, coat wet hair with 5-8 ml of shampoo. Gently massage the scalp and roots with fingertips to work into a lather. Lightly squeeze the shampoo from roots to ends. Leave on scalp for 2-3 minutes with gentle massaging to enable Tea Tree Oil and Honey to reach and fully act on the scalp and roots. Rinse thoroughly untill all the shampoo and suds are fully washed off. Use Aloe Veda Wild Lily Conditioner or Leave-On Creme Conditioner.