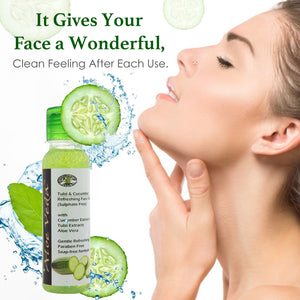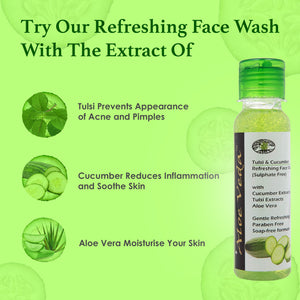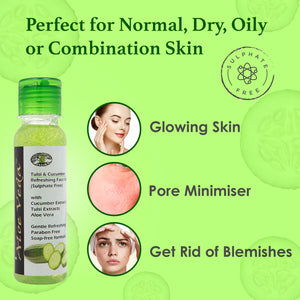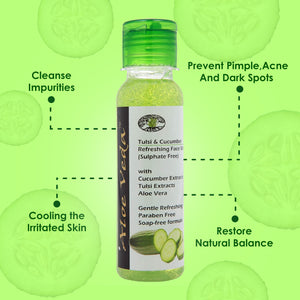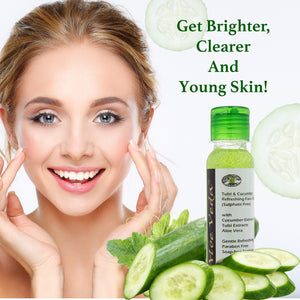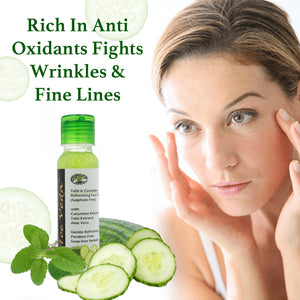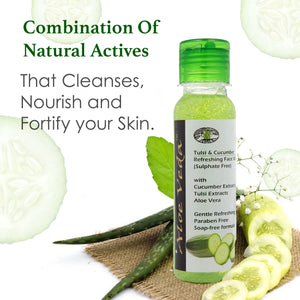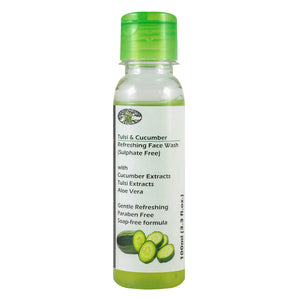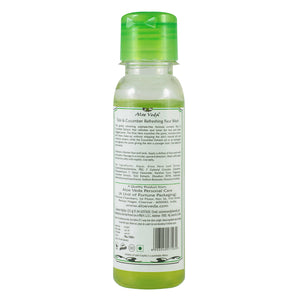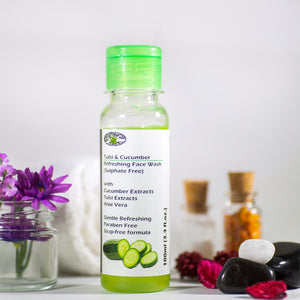 Description
Aloe Veda's Tulsi & Cucumber Face Wash has been specially formulated to cleanse impurities and restore the natural balances. Totally soap-free and sulphate-free, and contains extracts of tulsi, cucumber and aloe vera juice, which soothes and protects the skin, providing essential moisture. It leaves skin fresh, soft and bright, with a healthy glow. Does not contains parabens and sulphates.. Directions: Moisten face and neck. Apply a dollop of face wash with your palms. Massage in a circular, upward direction. Wash with water and pat dry softly with napkin. Use daily.
Ingredients
Purified Water, Propanediol, Lauric Acid, Myristic Acid, Decyl Glucoside, Vegetable Glycerine, Cocoglucoside & Glyceryl Oleate, Panthenol, Niacinamide, Polysorbate 20, Glyceryl Mono Stearate, Allantoin, Citric Acid, Silk Protein, Glyceryl Caprylate (and) Glyceryl Undecylenate, Cucumber Extracts, Tulsi Essential Oil.
How to Use
Wash face and hands with cold water. Take coin sized portion of Face Wash in palm of hands and gently massage into face. Rinse thoroughly and pat face dry. Follow with toner, moisturizer & serum ritual. Use 1-2 times per day.