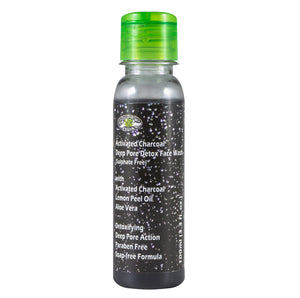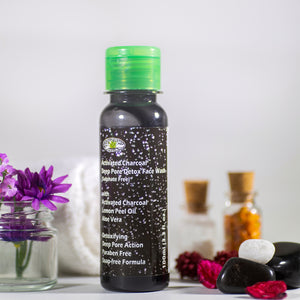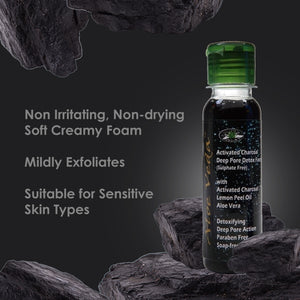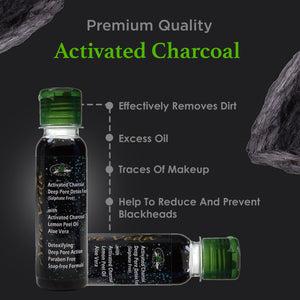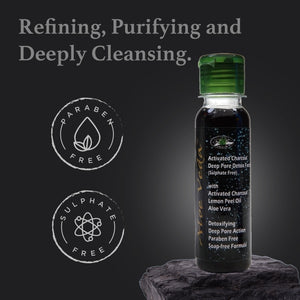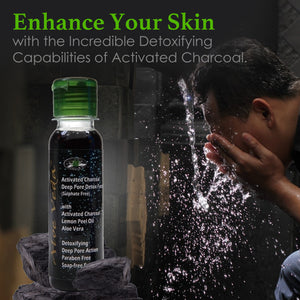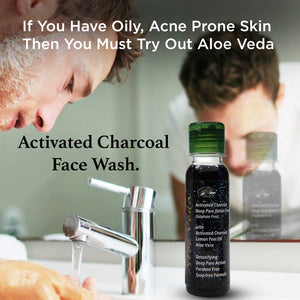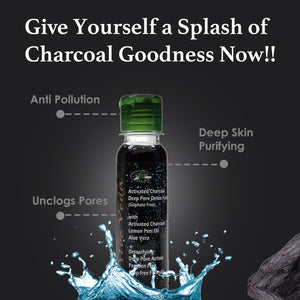 Description
This detoxifying sulphate-free face wash is recommended for blemished, oily, combination & normal skin types. The deep detoxifying action of Activated Charcoal & Lemon Peel Extracts can bring toxins to the surface to clear them from your system. Continued use will result in progressively clearer, balanced, blemish-free & radiant skin. This creamy slate gray liquid is enriched with aloe vera leaf extracts, essential oils, vitamins, lemon peel oil & activated charcoal. Uses mild sulphate free cleansing agents to deeply clean your pores of toxins & bacteria for smooth clear skin. Our unique clarifying formula acts like a magnet to remove dirt & oils below the surface of your skin, gently purging toxins out of your pores. An oil-controlling, replenishing Lemon Peel Oil works to balance your skin for a clear, bright complexion. Astringent, Antiseptic & Regenerative, this cleanser is fortified with Antioxidants, Aloe Vera, and Nutrients. Details about Activated Charcoal: Activated Charcoal is amazingly adsorbent, known to effectively cleans the skin, unclog pores, remove deeper impurities & dead skin cells, resulting in smooth, supple skin. Since it contains a large surface area due to its unique physical structure, dirt, toxins, heavy metals, chemicals & other poisons are attracted to the charcoal molecules & washed away. The beauty of Activated Charcoal is that it removes these impurities without adsorbing vitamins & nutrients, leaving your skin radiantly healthy.
Ingredients
Purified Water, Propanediol, Lauric Acid, Myristic Acid, Decyl Glucoside, Vegetable Glycerine, Cocoglucoside & Glyceryl Oleate, Panthenol, Niacinamide, Polysorbate 20, Glyceryl Mono Stearate, Allantoin, Citric Acid, Silk Protein, Glyceryl Caprylate (and) Glyceryl Undecylenate, Suspended Activated Charcoal, Lemon Essential Oil.
How to Use
Wash face and hands with cold water. Take coin sized portion of Face Wash in palm of hands and gently massage into face. Rinse thoroughly and pat face dry. Follow with toner, moisturizer & serum ritual. Use 1-2 times per day.