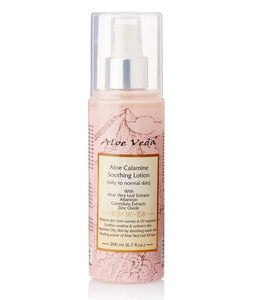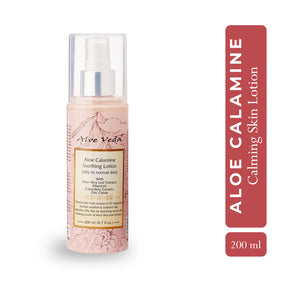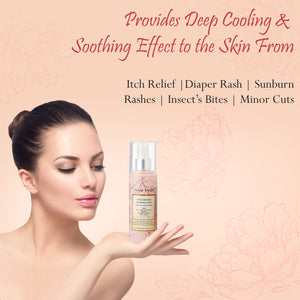 Description
This lightweight, dry, greaseless lotion is specially formulated as a substitute of moisturiser for oily skin types and provides deep soothing protection to the skin. Loaded with naturally moisturising ingredients such as Aloe Vera Leaf Extracts ; Wheatgerm Oil ; Calendula Oil ; Almond Oil, Marigold Oil and Calamine, use regularly on areas such as face, elbows, knees and heels . Aloe Calamine lotion softens dry dead skin your skin, controls acne/pimples and has astringent and antiseptic properties for treating eczema, blackheads and in fading blemishes and acne spots effectively. The Zinc Oxide in Calamine absorbs UVA/UVB and helps protect skin from skinburn and suntan. Ideally suited to cure boils and redspots and rashes,irritaion caused by any insect or mosquito bite. Can also be used as a makeup base or primer.
Ingredients
Aqua ; Aloe Vera Leaf Extracts - 10.0% ; Wheatgerm Oil ; Calendula Oil ; Almond Oil ; Glyceryl Mono Stearate - 2.0% ; Propylene Glycol - 2.0% ; Liquorice Extract - 5.0% ; Zinc Oxide - 1.0 ; Calamine Powder - 10.0%; Lecigel - 0.7%; Vitamin C - 1.0% ; Vitamin E- 1.0%; Microcare ITO - 0.2% ; Marigold Oil - Q.S.
How to Use
Start with a coin-sized dollop of lotion in your palm and evenly distribute it on your body, starting from the bottom up. Repeat as you work by section, hitting legs, torso and arms. Don't forget to rub lotion into your feet, hands and particularly dry areas. Don't saturate your body in lotion, but start with small dollops and increase the amount as needed. Use throughout the day for touch-ups in dry weather. For best results, use immediately after bath to seal in moisture as Slightly damp skin absorbs lotion more readily.